Explore Product Options
Sierra Pacific gives you two premium options: Ultra Stain and Ultra Coat.
Ultra Stain is an advanced, multi-step process that brings out all the beauty of your wood interior. Ultra Coat uses a unique, specially formulated paint. Both Ultra Stain and Ultra Coat are so tough, they resist scratching and marring, and so superior, they provide advanced protection against moisture.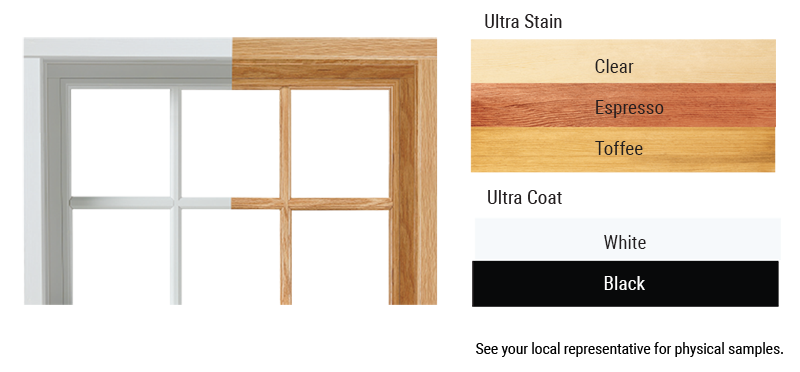 Where Can I See Windows & Doors In Person?