Sierra Pacific Windows Lays Out Plan to Add 100 More Jobs In Merrill
Sierra Pacific Windows Lays Out Plan to Add 100 More Jobs In Merrill
Historic high levels of housing demand only add urgency to expansion needs for growing local window manufacturer.
Merrill, WI – (November 16, 2020) – Sierra Pacific Windows announced today plans to add up to 100 more jobs to the Merrill community in the coming months. The newly created jobs are needed to answer the continued growth for the company's custom built, high-quality window and door products, currently manufactured at their Water Street facility. In addition, the company will be adding jobs at their newly opened facility also located in Merrill on Ohio Street.
"The attractiveness of Merrill as the right location for our company to expand is undeniable," said President Tom Takach. "We already know some of the most highly skilled and hardest workers are right here in the Central Wisconsin area. Merrill is in close proximity to our Medford location and extends our access to this large community of skilled workers. We appreciate these communities for all they have to offer and intend to grow greatly in both."
Despite US economic disruption from the current pandemic, record-low interest rates have homebuilding surging across the nation and creating a rise in demand for the company's premium wood and vinyl window and door products. This alone is not the only reason behind the company's expansion needs in Merrill though. Takach explains the company is on a trajectory for continued and sustainable growth within their industry. "We're winning our share of the market because we are a different kind of window company. We believe in our roots as a family-owned business driven by a vertical integration approach and strongly valuing, empowering, and promoting our crewmembers. It all shows in the quality of the products we deliver."
Many of the added jobs will be located at Sierra Pacific's 275,000 square foot facility on Ohio Street, which the company acquired in an asset purchase from Semco Windows earlier this year. Since acquiring the property in February, the company has had crews on-site continually working to upgrade the buildings and disburse its contents. Some operations have already begun including painting of components for customers that choose the company's premium interior factory finish on their wood windows. Brand new state-of-the art equipment for wood window manufacturing is on the way also to add much needed production capacity and stay ahead of the growth of Sierra Pacific's product lines.
"I'm truly excited to watch this facility transform back into a thriving manufacturing operation again, "commented Plant Manager Jeff Schneider on the Ohio Street facility's future. "We're bringing back top paying manufacturing jobs that ultimately contribute to the vibrancy of Merrill's future. There is a ton of space here and I can't wait to see it full and humming. What I would say to the community is that it is coming, get ready to watch us grow together.
Window and door manufacturing has been an underpinning of the Merrill community with several nationally branded window companies getting their start here. Schneider added, "Sierra Pacific is committed and we're going to keep this rich heritage in the community going long into the future."
Sierra Pacific Windows is a division of Sierra Pacific Industries, a family-owned forest products company. It is the only fully vertically-integrated window and door company, in which the company owns the forestland and manages the entire manufacturing and distribution process.
Sierra Pacific provides an excellent benefit package including a full Health Benefits Plan with low cost premiums, a 401(k) with company match, additional retirement contributions, and company paid life insurance. In addition, for over 38 years, the Sierra Pacific Foundation has provided scholarships to help the children of crew members with education expenses. Each year, Sierra Pacific gives an average of $500,000 in scholarships.
Applicants are encouraged to apply in-person Monday through Friday from 7:00 am – 3:00 pm at Sierra Pacific Windows, 1815 Water Street, Merrill, WI 54452.
---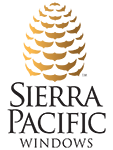 ABOUT SIERRA PACIFIC WINDOWS
Sierra Pacific Windows is a division of Sierra Pacific Industries, a family-owned forest products company. Based in Red Bluff, California, Sierra Pacific Windows is one of the largest manufacturers of superior quality, custom wood and vinyl windows and doors in the world. It is the only fully vertically-integrated seed-to-window window and door company, in which the company owns the forestland and manages the entire manufacturing and distribution process. Sierra Pacific Windows has a combined manufacturing production space of over 2 million square feet in California, Wisconsin, and Alabama. Its windows and doors are distributed via more than 600 nationwide dealers, distributors and company-owned locations.

ABOUT SIERRA PACIFIC INDUSTRIES
SPI is a third-generation, family-owned forest products company based in Anderson, California. The company owns and manages over 2.4 million acres of timberland in California, Washington, and Oregon. Along with being a windows manufacturer, it is one of the largest US lumber and millwork producers. SPI is committed to managing its lands in a responsible and sustainable manner to protect the environment while providing quality wood products and renewable power for consumers. The company's forests are certified under the Sustainable Forestry Initiative®. Sierra Pacific Industries utilizes nearly 100 percent of every piece of wood brought to its 18 sawmills and eight biomass-fueled cogeneration power plants.
---
Media Contact Information:
April Lucas
Sierra Pacific Windows
alucas@spi-ind.com
800-433-4873
Where Can I See Windows & Doors In Person?